Employers Engagement Activities
As an employer, you have opportunities to engage our students via recruitment activities that happened throughout the Academic year.
The activities are geared towards building relationships between the students and employers early on.  This is beneficial for both parties as students get to learn as much as they can about the organisation and for the employer to engage students through internships and potentially, hiring them for employment after graduation.
Networking Events*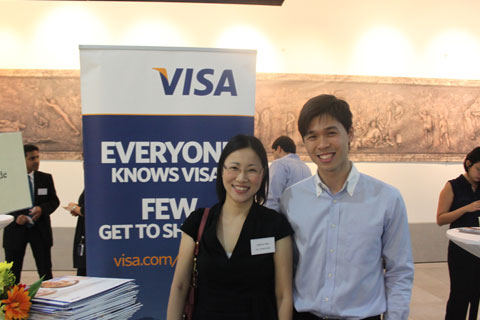 This is a recruitment drive that is held twice per year hosted at SMU premise that offers you the chance to formally introduce your company, brand-build, talent scout in real-time and get up close and personal with at least 300 of the brightest and talented individuals at SMU.

Our students from both the Undergraduates and Master Programmes will be attending this event to offer organisation a platform to hire from the SMU talent pool for internships, graduate opportunities and experienced roles.
On-Campus Recruitment Talks, Industry Talks and Company Visits*
We invite industry experts as company representatives to come and meet our students you can share the corporate culture of the company, career development, evolving trends within the industry to which your company belongs to, as well as job opportunities that are open for qualified students to grab! 
Student Clubs Engagement 
Please click on this link to get a list of student clubs, categorized into majors and interests that are at your disposal for further engagement.  Please contact one of our Account Managers to strategize your interaction with them. http://studentlife.smu.edu.sg/student-life/smu-student-clubs
To safeguard the interest of our students, DKHMCC seeks to ensure that all interactions with students fall within the University's overarching ethical policies & DKHMCC rules and regulation.  Please kindly refer to our "Partnership Guidelines for working with student groups" attached below.
*Participation for Networking Events and On-Campus Recruitment Talks, please drop us an email at employer@smu.edu.sg