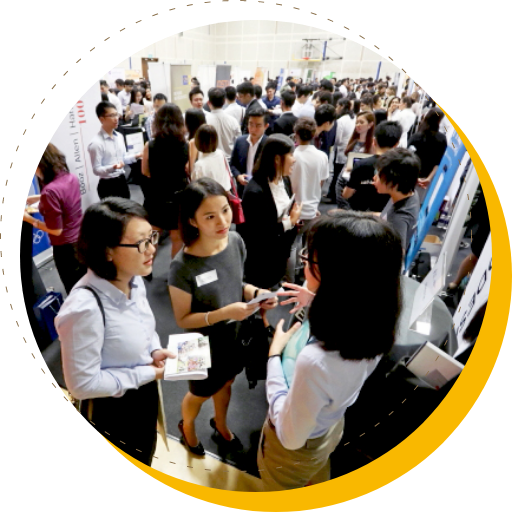 Cultivate your Career with Confidence
We offer personalized career services including guidance, workshops, networking, and job search resources to help students succeed. We empower undergraduate and postgraduate students to make informed career decisions and support them as they enter the workforce.
But first, tell us about yourself:
I am a/an...
Career Planning
With our guidance, you'll assess your skills and interests, set achievable objectives, and develop a roadmap for success.
Personal Branding
Discover your values, strengths, and goals to showcase your authentic self and stand out in the job market.
Job Hunting
From resume writing to interview preparation, we'll provide the tools and support to help you find your dream job and internship.
Upon Graduation
From job search strategies to professional development resources, we'll help you transition smoothly into the workforce and advance your career.
DKHMCC constantly engage our industry partners and alumni both overseas and locally to help our students achieve their desired career pathway.
The Dato' Kho Hui Meng Career Centre (DKHMCC), launched on 18 September 2012, is named in recognition of a generous gift from the former President of Vitol Asia Ptd Ltd and member of the SMU Board of Trustees, Dato' Kho Hui Meng. Situated in SMU's Administration Building, the state-of-the-art facility offers a range of comprehensive services, programmes and resources for SMU students to chart their career directions and acquire the necessary skills to realise their potential and goals.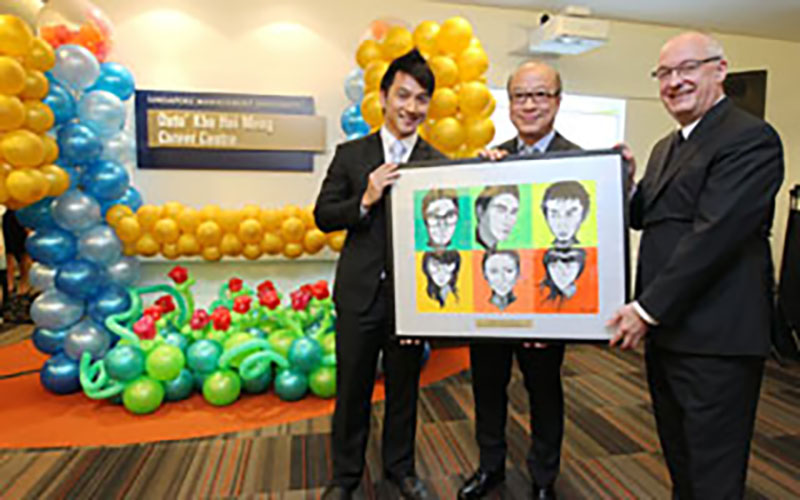 The Centre houses three training rooms for employers to host information sessions and five interview rooms for career coaching and meetings with corporate partners and prospective employers.
The DKHMCC is part of SMU's Academic Services and Operations (ASO) group, which includes the Office of Admissions and Financial Assistance, the Office of the Registrar, and the Centre for Global Education and Opportunities. Together, these units collaborate to streamline and support important milestones in the student journey.